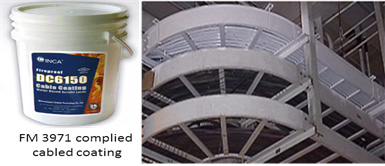 JPSC solutions services
for safety of human life and critical assets of modern infrastructure. The company is specialized in to business of passive , active fire protections and high end solutions for clean environment.

JPSC markets
and installs very wide range of passive fire protection products and systems complying
UL/ FM
Standards. The range covers the latest products and design solutions available in international market.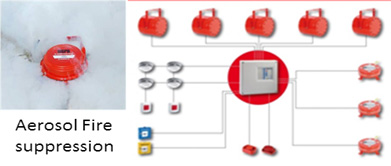 JPSC markets
and installs  aerosols based fire suppression systems. The fire suppression agent and technology is the latest and recognized for the most effective in suppression of fire in closed room. The products are approved or complied to the most of  international standards and norms Run by experienced professionals from field of fire, civil, mechanical , electrical engineering and business graduates with long experience. JPSC
has regional offices, agents and representatives in various cities.
The company has Engineering and Design facility to meet every challenge in the area of fire saftey . JPSC serves to Thermal Power plants, Hydro Power plants, Steel plants , Multistory construction in private, MNC, Public and Govt sector.